Hyperspace wants to combine shopping, malls and malls to create a unique experience. The first hyperspace park is scheduled to open this year.
Will we soon be buying NFT clothing from a real store connected to the Metaverse? Hyperspace is a company that will make that possible. And that in one of the largest shopping centers in the world.
The Dubai Mall is one of the largest shopping malls in the world. It features a large aquarium and a world-class ice rink, among other crazy things. Also, there are other malls in Dubai that are referred to as 'shopping resorts'. Mall of the Emirates has an indoor ski area. These malls are among the most beautiful things to see on vacation there. still. The commercial sector in Dubai is in trouble.
apocalypse retail
Due to the rise of online commerce and the restrictions imposed by the Corona pandemic, many stores and shopping centers have suffered huge losses. This phenomenon is also known as the "retail apocalypse". The companies running these giant malls realized they had to fill retail voids with other things, like entertainment and food, just to maintain some human presence in dwindling malls.
In places where shopping centers are located, massive structures must be saved. Malls in the Middle East are vast wonders. The mall culture in the Middle East likely won't survive the apocalypse. No wonder, then, that these mega malls are trying to fill their empty spaces with other things – modern entertainment, for example.
And that's where the founder of the new Metaverse, Alexander Heller, comes in. Heller is a blockchain and gaming expert and CEO of HyperSpace. His big idea is to merge the real world and the metaverse. It is hoped that his recreational idea will solve the above problems.
HyperSpace is the world's first attraction that supports Blockchain and Extended Reality (XR) technology. It is marketed as a physical portal for metaverses. Supposedly, it aims to provide visitors with unique experiences and convince them of the idea of ​​the Metaverse.
The first hyperspace park will be built in a shopping mall in Dubai. In it, customers can interact with NFTs, Metaverse and blockchain technology in a simple and direct way. There will be people, fashion and art. Visitors can play games, explore wonderful worlds, take part in events and shop there. They can record these experiences and share them on their social media profiles.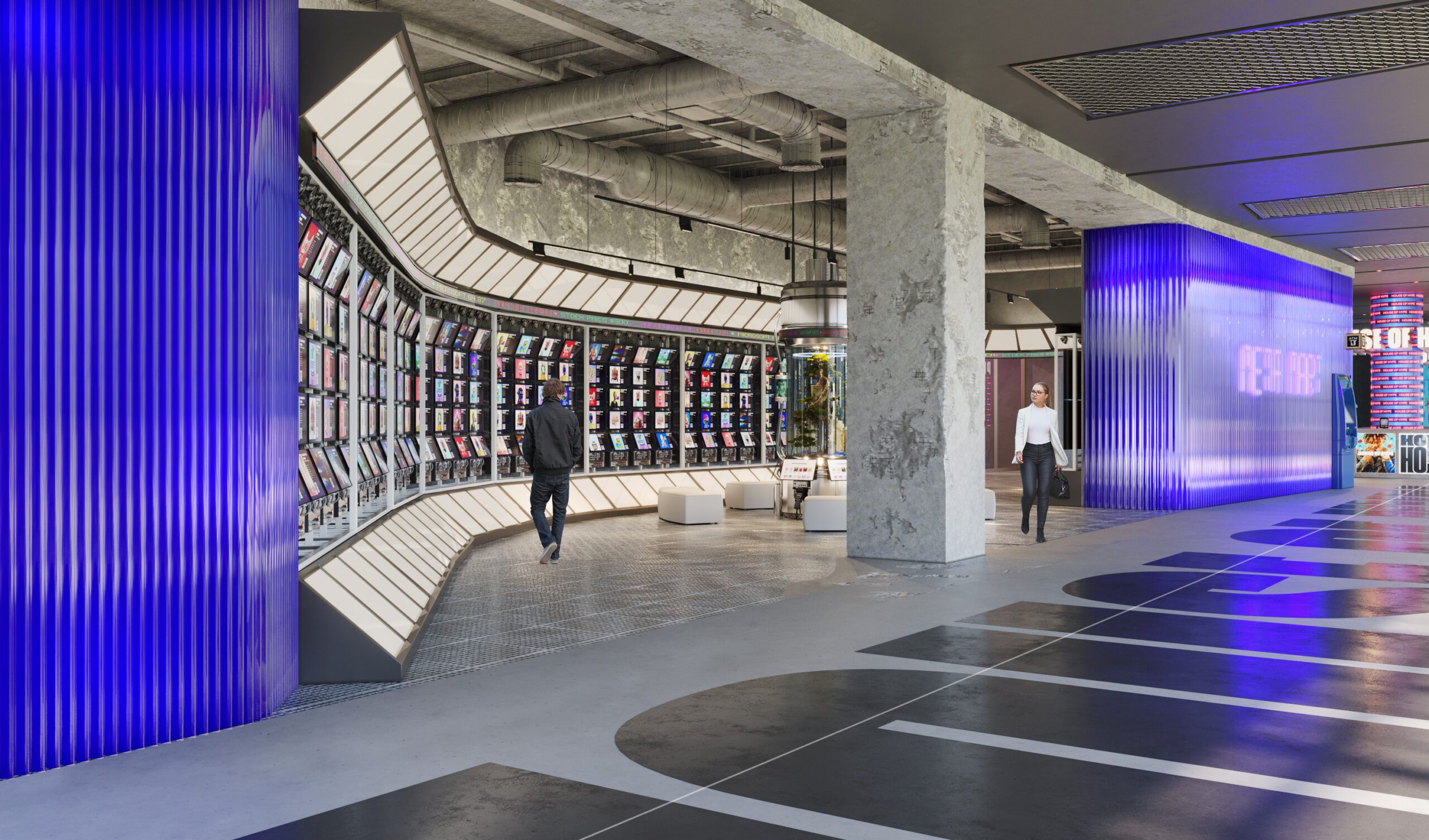 There, customers can create and mine avatars in 3D tanks. They can design, buy, and trade clothing and leather that they can physically obtain in the garden. Additionally, visitors can try on NFT fashion items on human-sized AR mirrors, which are meticulously customized for customers. They can upload fashion items to their digital wardrobe.
Customers can also use the global currency Hypercoin. You can earn or buy coins that can be exchanged on the Ethereum blockchain at the site.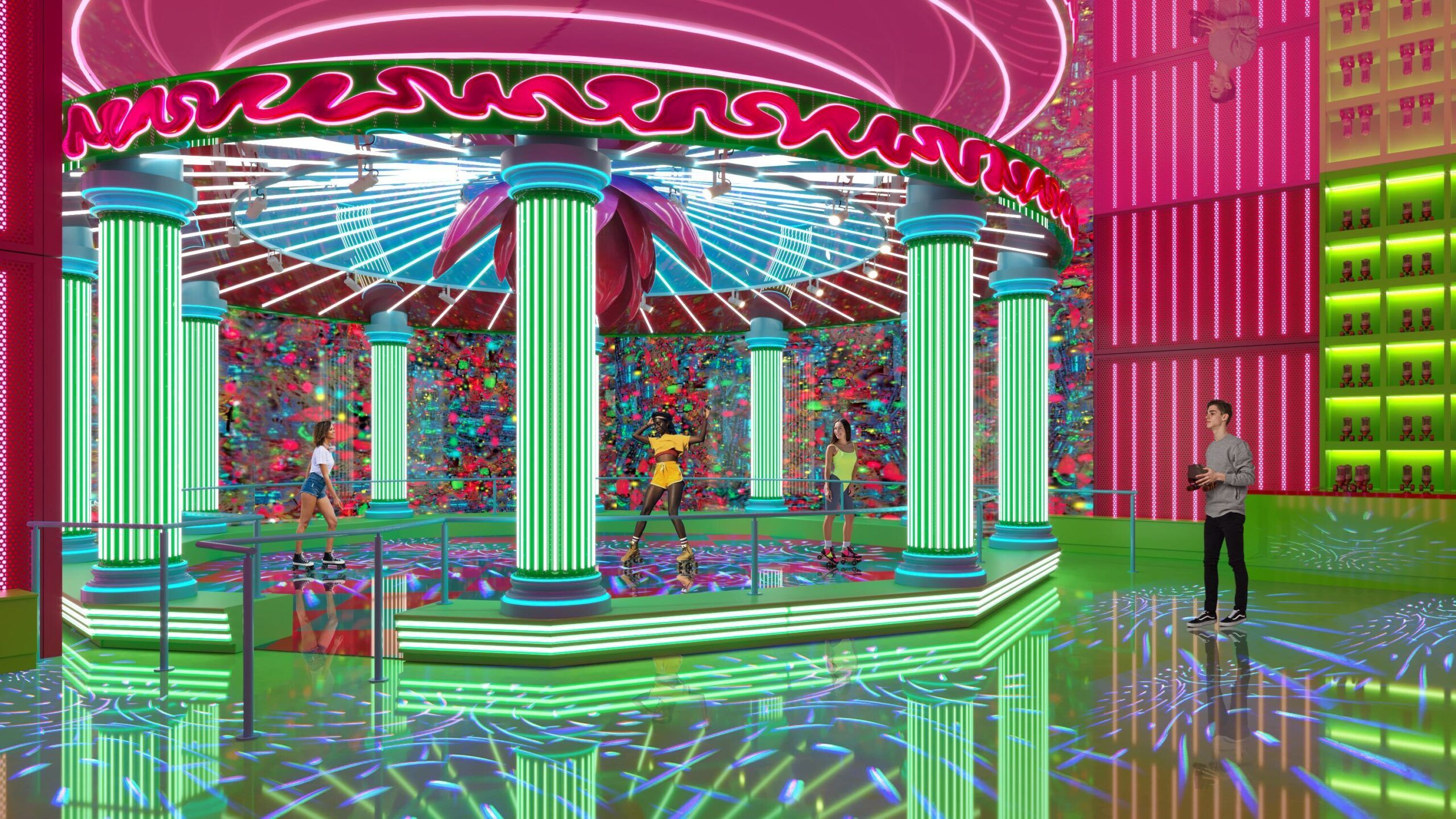 Even if the whole thing seems like a pure idea at first, the development is already well advanced. Heller and Hyperspace have just raised $11 million in seed capital and seed capital for development. With this money they build their own great recreational attraction. They hope to cater to the entertainment needs of a generation that lives at home on social media and loves the Metaverse.
Hyperspace: the future of shopping malls
Heller explained that blockchain, "spatial computing," digital identity, and growth in the gaming and social media sectors have all made strides in 2021. "Hyperspace is committed to working toward a future in which these trends in entertainment find their place."
The first facility will open later this year at Wafi Mall, which will feature a 40,000 square foot interactive adventure. Next, the Dubai Mall will follow. The facilities will be called "House of Hype" and will cover a whopping 100,000 square metres.
The parks will have "experience zones" with surreal play areas and cool neighborhoods, some even reminiscent of Bladerunner's Chinatown. There will be areas with 3D supercars. And there will be high-end digital fashion where customers can design NFT shoes and apparel and take them home as NFTs.
According to Heller, the district is designed to enhance digital identity. "You can create avatars, create digital costumes, memes, artwork, and design pieces. You can mint them. We remove all the complex and confusing elements associated with blockchain, NFT, and the metaverse."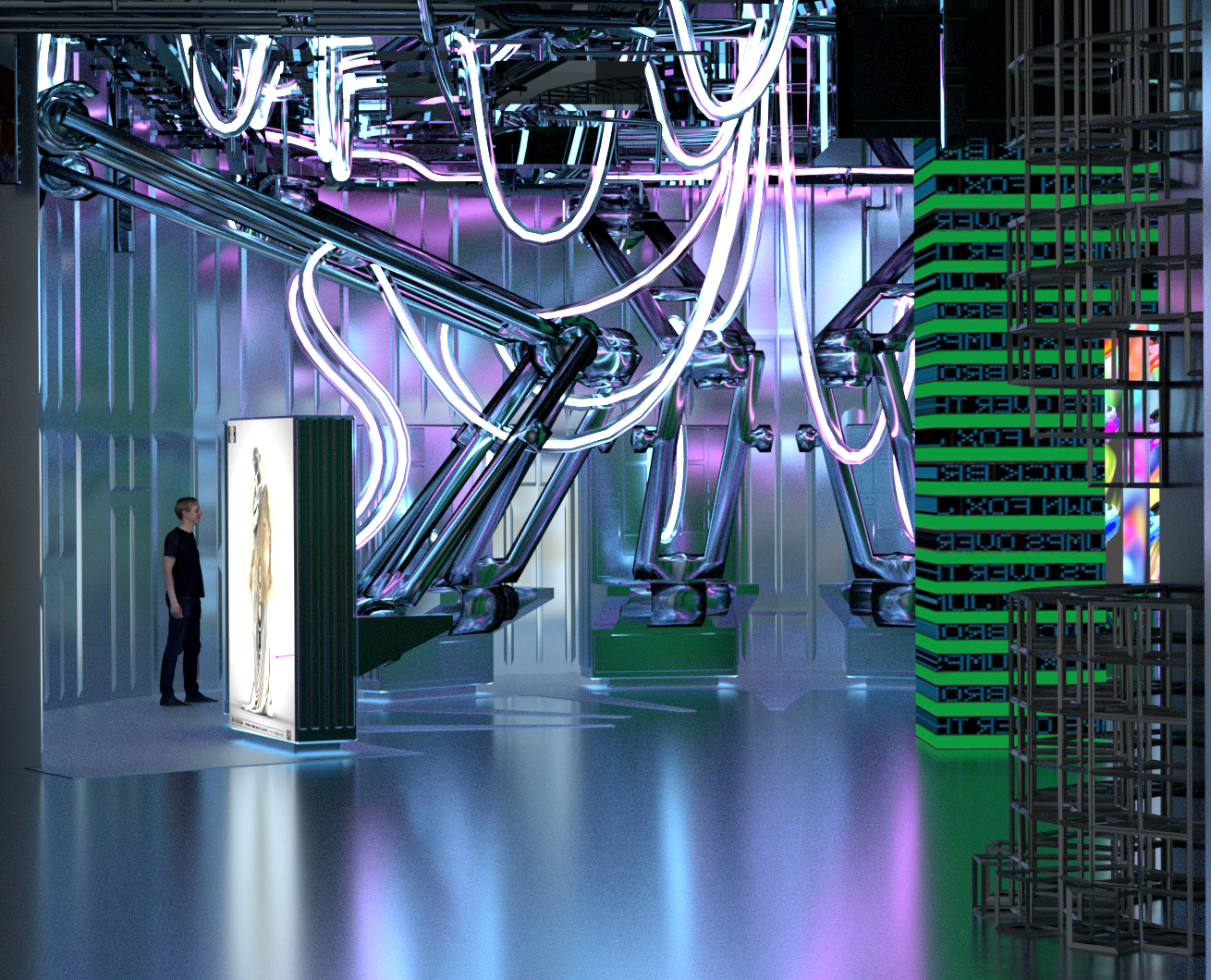 Physical reality meets metaphysics
Heller explained that physical trade still plays a major role in the UAE. "The Dubai Mall will not disappear. If you do all this in a mall in Los Angeles, it will probably close in a couple of years because physical commerce is dwindling. But The Dubai Mall is like a pillar of society. It is a huge market opportunity. Dubai has a huge tourism market – 17 million tourists visited Dubai in 2019. They are the world's biggest spenders and number one social media users in the world."
The park will offer 38 different experiences. Heller said: "We'll have an NFT production studio. We're bringing it to a very large market audience in very large quantities. Customers can create digital wearables that look like video game looks. They can create other digital assets that they can take with them to the Metaverse."
"In the center of the design area, you enter a 3D capsule. There is a white shoe that moves around you. The design of this shoe is connected to 60 vital signs and the human voice. There is an artificial intelligence developed by us that asks you to talk to the shoe. You can tell the shoe anything – your hopes, your dreams, A song, your phone number, who you like, whatever. When you talk to the shoe, the design of the shoe will begin to change before your eyes. Shape, colour, texture and design. As long as you're talking to the sneaker, the design changes in real time in this hologram, right before your eyes."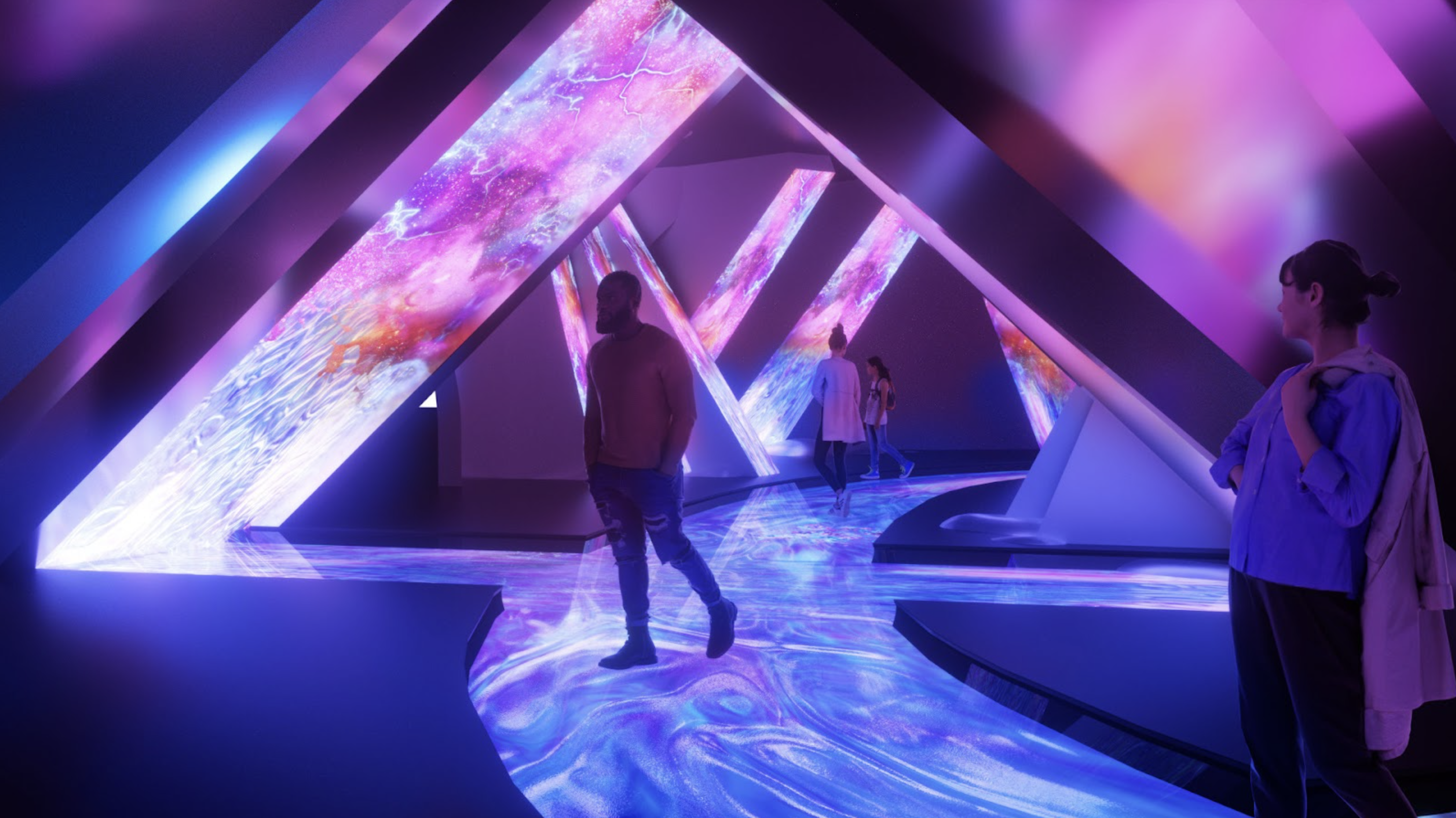 Take NFT home with you
The moment you stop talking to the shoe, digital assets are tempted. You scan it with your RFID bracelet and the digital sneaker will be exported to your Park app. It's a web application that launches when you enter the park. It works as an NFC encryption wallet. You can do a number of exciting things with it.
Heller explained: "Once you have the digital asset in your wallet, you can instantly attract it in augmented reality. You can instantly send it to your social networks and create great content through the app. I could lift my finger up and spin my sneakers like a basketball on my finger. You can Mint the NFT directly on our app and then send it to one of the NFT marketplaces."
Heller says Hyperspace lowers barriers to entry into the NFT and Metaverse space. "Purchasing an NFT is attractive, but setting it up completely is not. It can be a multi-day process. But in Hyperspace, you can release your first NFT in 90 seconds and create it with us in an extraordinary experience."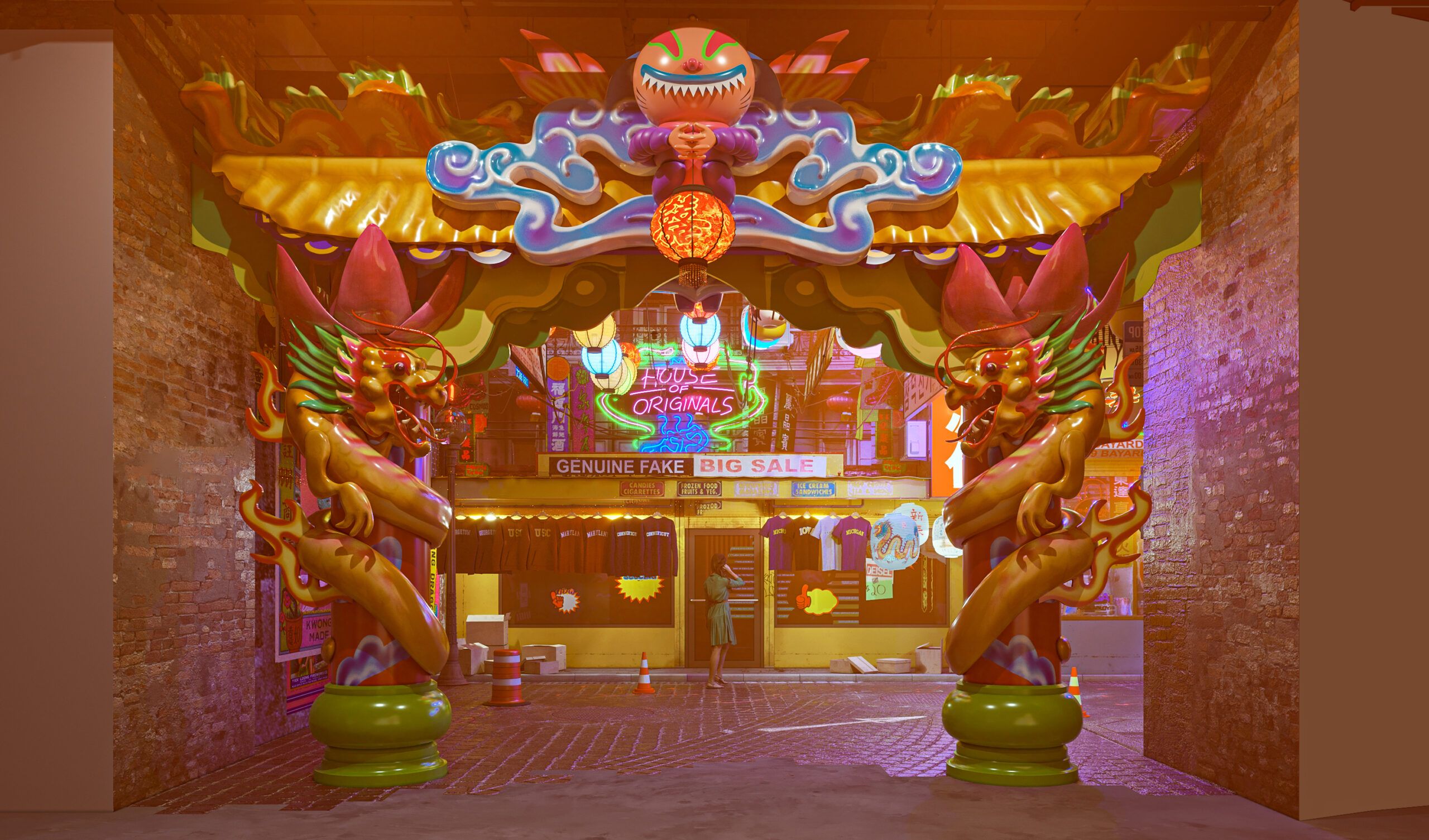 How can malls survive
Heller believes that malls can only survive if they have a higher experiential value.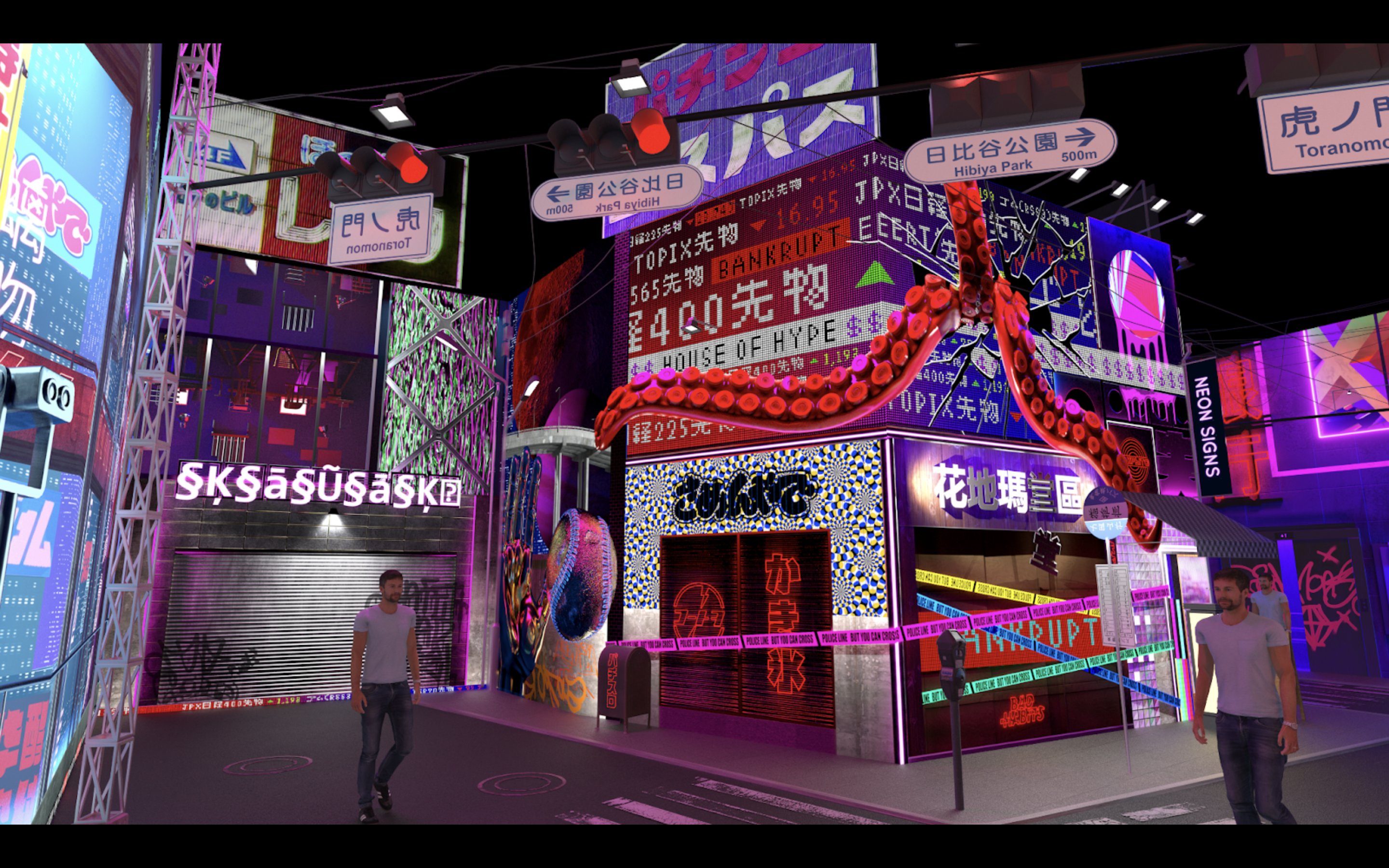 This is exactly what Hyperspace wants to achieve. Heller said: "You come in the door, buy a ticket and enter the building. You will do extraordinary things, have fun with friends, have fun and then leave."
Heller also explained: "We have 19 investors in total and we hope that these experiences will revitalize the malls. Above all, it should be addressed to a younger audience. It will truly set a new standard for theme park attractions, based on the theme park model but with the ability to create new digital elements. We take all the principles of the digital world and transfer them to the physical worlds and not the other way around. That's why we scroll through Tik Tok and Instagram all day or play Fortnight for hours."
But will it all really work? It sounds pretty fun, even for people who think NFTs are a speculative bubble about to burst. I don't know about you, but you may soon see me in one of the 14,000 car parks in The Dubai Mall.
Not giving an opinion
All information on our website has been researched to the best of our knowledge and belief. Press contributions are for general information purposes only. Any action taken by the reader based on the information on our website is entirely at his or her own risk.