Perhaps the miracle happened about 3.6 billion years ago: dead matter turned into life. Simple cells that continue to change and eventually conquer the oceans, land, and air emerge as fungi, plants and animals. Experts call this development evolution. You can read exactly what's behind it here
Everything in the beginning

4.6 billion years ago, a glowing ball formed from a cloud of dust and gas – our home planet. It's quite inconvenient about this: there is hardly any solid rock. Volcanoes repeatedly break the earth's crust, turning the earth into a desert of lava. Rocks are falling from space. The earth is only gradually cooling. A protective layer of air forms the atmosphere. The Earth is made up of deep oceans, which make life possible with its waters.
ocean launch

But what is life anyway? In order to understand this, we have to go a little further: the world is made up of small particles, atoms. There are many different atoms such as carbon, hydrogen or oxygen atoms. These atoms combine to form larger units called molecules. Some repel water on one side while attracting water on the other.
When these molecules combine together, they can form a kind of envelope inside and out – the precursor of the cell. The building blocks of life are created in these shells, for example proteins and genetic material DNA. They are also in the cells of our bodies.
In order for these progenitor cells to come to life, they must be able to do something: carry out metabolism, that is, convert one substance into another. We do this every day by eating and drinking, making use of the energy in food and excreting leftovers.
Researchers are arguing about when and where this will work for the first time. The popular theory is that life arose about 3.6 billion years ago in hot vents in the deep sea. What he's talking about: There the primitive cells are protected from the dangerous ultraviolet rays of the sun. The heat in the stacks provides energy so that new molecules can be constantly formed.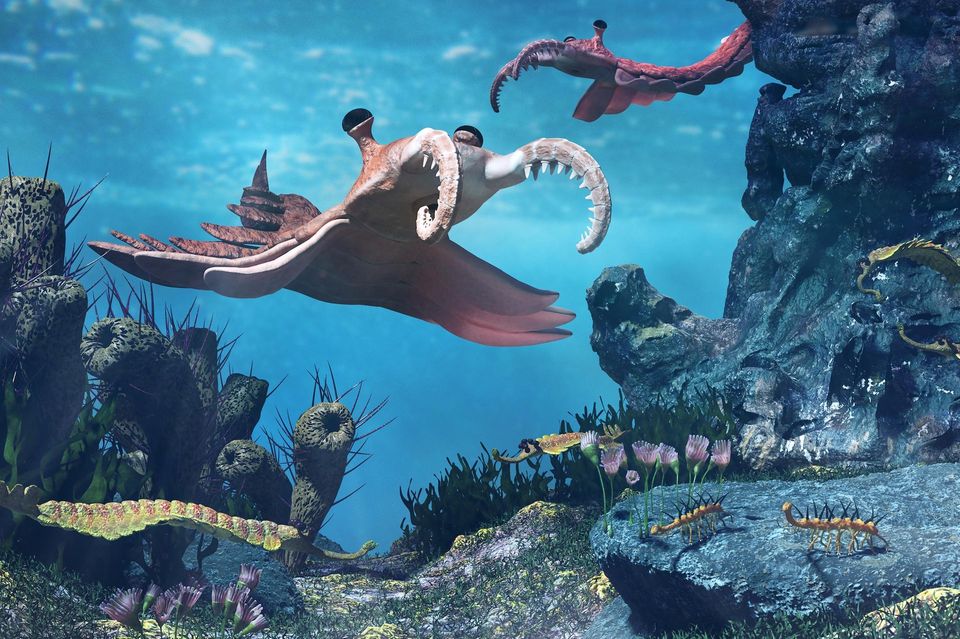 Living with oxygen

Oxygen from the air is essential for our survival. We breathe it and the cells of our body use it to make the energy from our food available to the body. This creates carbon dioxide, which we exhale. So do all animals.
When life arose, the atmosphere was still devoid of oxygen. More and more microorganisms are only gradually beginning to benefit from a new source of energy: sunlight. They convert carbon dioxide and water into sugar. This results in a waste they secrete: oxygen. This process is called "photosynthesis".
2.4 billion years ago, the oxygen content in the atmosphere and therefore in the oceans as well, suddenly increased. This determines the development of life in motion: soon larger cells appear, unicellular and multicellular algae, from which plants sprout.
However, the oxygen in the air does something else: perhaps 750 million years ago, the first animal organisms matured. With the help of oxygen, they successfully use algae and plants as food.
Evolution rules

Many creatures will soon evolve. Plants give birth to flowers and trees, animals to creatures with thorns and antennae, and finally moving limbs and toothed mouths. This is purely a coincidence and yet it follows the rules of nature. Among them: All children inherit their traits and properties from their parents – through genes, that is, the genetic material.
Very simple organisms such as bacteria reproduce by cell division. So each offspring has the same genome as the original cell. On the other hand, animals reproduce by mating. Offspring get half of their genetic material from the father and the other half from the mother. This creates an entirely new and unique set of features and characteristics. If this happens to achieve an advantage, for example because the animal lives longer and therefore produces more offspring, it will prevail over the others. This also applies to fungi and plants. This is evolution.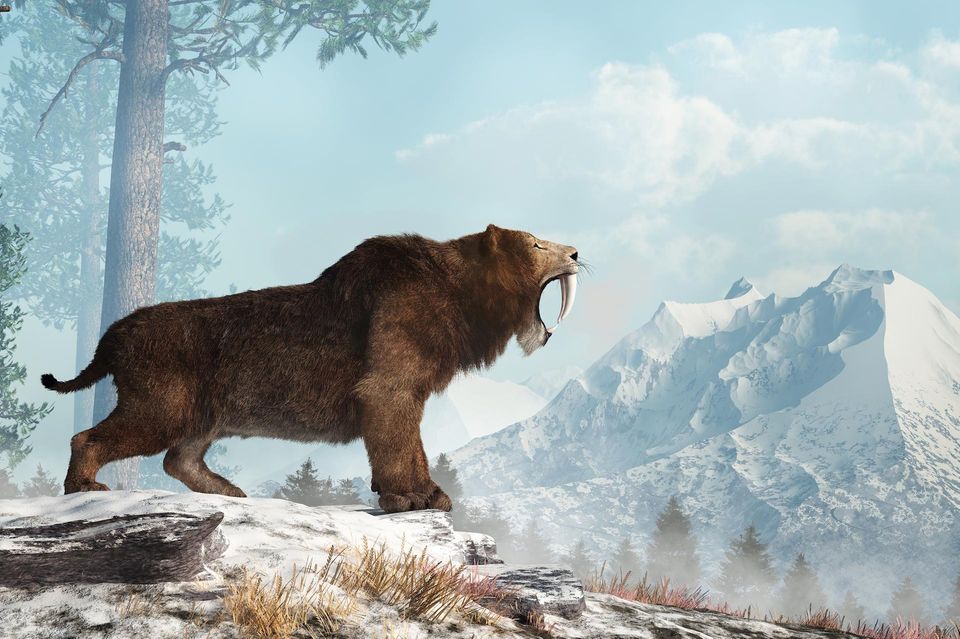 By the way, nature has another rule ready. It is based on the fact that errors occur when copying the genome: mutations. This can also lead to changes, such as a different eye color, longer teeth, or a thicker coat. If this leads to an advantage, the characteristics will also prevail in the offspring. Thus mutations can lead to rapid and erratic development.
land on the horizon

For a very long time, all life took place in the oceans. Continents rise out of the water like giant, barren islands. No wonder: if you rise from the sea as an animal, you must first have lungs to be able to breathe. Moreover, gravity pulls the object more strongly to the ground, squeezing it together. Ultraviolet rays from the sun penetrate the insulating cells and destroy the genetic material.
Animals cannot even reproduce on land because they have to lay their eggs in water – as amphibians do today. And long before plants colonized the lands 460 million years ago, there was nothing to eat either.
After only 60 million years of greening, the first animals succeeded in reaching the land. They develop lungs, a more stable physique, colored pigments in the skin that block the sun's UV rays, and hard egg shells for clutches.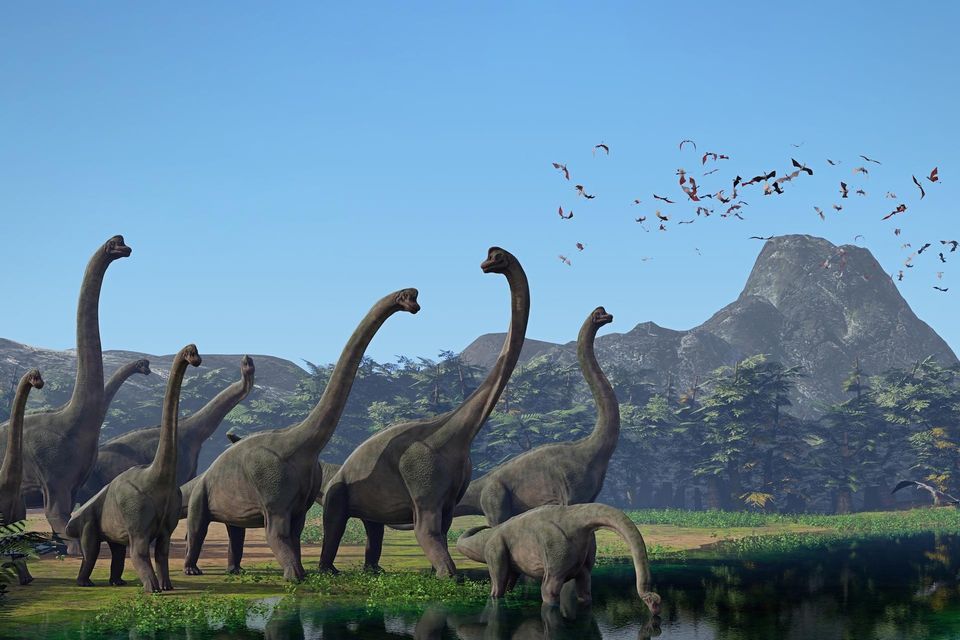 Glorious giants

On Earth, animal life is rapidly developing. One-meter millipedes crawl across the ground, and giant dragonflies buzz in the air. The first dinosaurs finally entered the Earth about 250 million years ago. They have inhabited our planet for 185 million years. The long-necked dinosaur, which may have weighed as much as 35 tons, still holds the record as the largest land animal. Perhaps they would still be – had it not been for a huge meteorite that collided with Earth 65 million years ago …
die and become

The impact led to a mass extinction, wiping out all dinosaurs except for the ancestors of birds. The rise and triumph of mammals begins. Additionally, Earth's history features four other major mass extinctions.
They mostly occur due to climatic changes. Up to 90 percent of species disappear at any time. But survivors always take the opportunity to adapt to the prevailing conditions. So researchers consider mass extinction to be the engine of evolution that ultimately produces us humans.
This story is from the case