Are DAOs the Better Companies or… Will Keanu Reeves Play Vitalik Buterin?
The rapid growth of the NFT market has opened up new opportunities for artists and creators. Every day, we understand more about the direction the industry is going with art, metaverses, avatars, etc. But what about the film industry? This is where Film DAOs come in – a community of enthusiastic Web3 filmmakers, creators, investors and builders. Let's take a look at film production.
First of all: What is a DAO?
A DAO (Decentralized Autonomous Organization) is an organization designed to be automated and decentralized, without a typical management structure or board of directors, in which the community deals with decision-making through voting. Dubbed the "next big trend" in the crypto/blockchain/web-3 ecosystem, there are currently over 1,000 DAOs and this number is expected to rise to 100,000 by 2023.
much in advance. Above all, everyone should remember, DAOs need to be decentralized. Our examples show that this is only partially the case. We will also show that for many film projects, DAOs do not necessarily provide the best conditions for adequately achieving a film project. All of this should also help answer the question: Are DAOs the Best Companies? And what might the future of DAOs actually look like?
But first and foremost: How does producing a movie like this actually work?
Development
The current system of large studios is highly hierarchical. A few executives at the top receive movie concepts on a daily basis, weighing the pros and cons of whether or not the story can be marketed, executed and target group and then ask for a development contract or not.
But the bigger the studio, the bigger the list of considerations. Does this movie idea make money? Is there an audience for an action movie in which NFT embodies, commits murder and is watched by Vitalik Buterin. Shortly thereafter, an angry CryptoPunk chases Vitalik Buterin through the streets of Berlin in John Wick Art. Will the budget be too high? Does Keanu Reeves want to play Vitalik? Does Vitalik want Keanu to play him? These are important questions, and if answered correctly, someone earns the screenwriting commission.
So much for the central version. But what would a decentralized approach look like?
Then, in addition to the CEOs and Chief Development Officer, photographers, stylists, and makeup artists will contribute their ideas to a story. Or we go further: what if we also include people from outside the industry? NFT artists, booth owners, and babysitters present concepts that could be a "really great idea for a movie." Will this be a mess, or will some great story emerge that a large group of people will vote for and then act on? This will finally be an approach in which the viewer has his say. I bet 2 ETH that the Kenau-spielt-Vitalik idea has a better chance of shooting here than the classic system. But is this true?
Text
After the idea was introduced and everyone got excited for the next "John Wick-Buterin," the script should be written. As a CEO, you are now looking for the right author who has already proven himself in the specific genre (action) and who you trust to write a successful screenplay.
Now, in the decentralized world, one could present a group of these same professional authors to the DAO for consideration, or one could publicly bid for everyone to discover unknown authors. And while that sounds tempting, scriptwriting is important. Successful writers succeed not because of a particularly original idea, but because they know how to adequately prepare that idea for a film adaptation. However, you will only become a good writer if you have the opportunity to write. A small dilemma for the film industry.
At this point, the need for guidelines should be considered:
The DAO may state that people involved in the actual production of the film must have a certain level of experience to be eligible for the job. In other words: successful authors with a certain number of credits. This would of course rule out newcomers again. But it would also be interesting to provide guidance to those authors who have a good idea but have little or no experience. So you form a group of professionals and beginners who learn and deepen the craft together. Of course, you should also consider the reward, because believe it or not – even the authors have to eat something now and then.
All authors draft an initial concept and the DAO then decides which authors are allowed to write the text at the end. The first draft has been created. So – this is where something of critical importance to script development comes into play: rewriting. Text revision based on annotations. But who is making these comments? Should everyone in the DAO be able to annotate? Should the author decide which of these annotations to implement later? Was the person with the most votes in the DAO stripped of his "power" if the author decided not to implement his very own comments. Or should it be implemented, even if it's actually just complete bullshit?
As you can see, in film production, decentralization can make the whole thing more difficult.
DAO votes to cancel Vitalik and Mila Kunis' romance and instead has him find a way to turn into a boring monkey and there with Snoop and Justin Bieber (both BAYC owners) to trigger an apocalypse in order to kill his dog for revenge. He went. Hit the box office.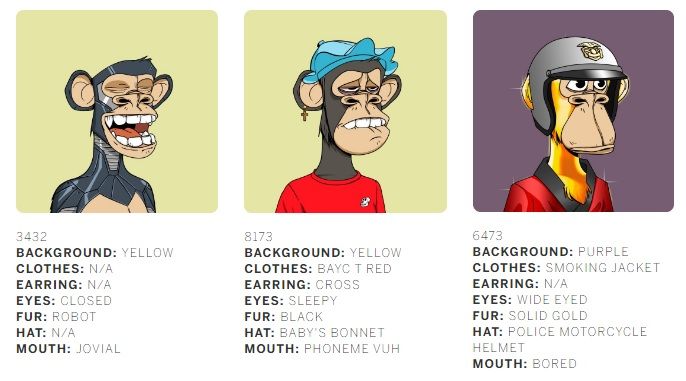 Produce
The script and pre-production process have been completed in full swing. But with each step it becomes more and more complicated for the film's production: the probability of all the members being close to each other is relatively low. DAOs tend to attract people from all over the world. Each country has different ideas and requirements for film production. So where is the movie being produced now? In what language? Or will it be a purely virtual movie? animation? And where is the crew? DAOs members? They threw together from all countries? Who pays for travel and accommodation?
What are the main positions? camera operator? Director? Therefore, the director must present his vision of the scenario and how it will become a reality. This could be a potential sticking point. What if the director suggested something and then veered off course during filming? Who organizes this? And honestly, I want to see Quentin Tarantino or Ridley Scott apply to the DAO to do the movie.
post production
Somehow we managed to make the movie. Now the real fun begins. How is it cut? Any VFX worth doing. Who does this visual effect? Who is the cutter. And what about the music? If DAO decides, for example, it would be a great idea if Vitalik and Melissa McCarthy (the director wanted them there because a movie without a love scene doesn't sell. And make it as funny as possible. So Melissa McCarthy) wants the famous lift scene to imitate the dirty dance and really wants to hear" time of my life."
But that now costs licenses, as much as half the cost of the film. Then unfortunately you don't have the money to have Hans Zimmer set the rest to music. And we don't have an animatronic monkey either, because ApeCoin has already gone through the roof in the past few weeks and you can just send BAYC with it at Yuga-Labs.
But nonetheless – we did it. And the movie is over.
After a big premiere with 100,000 spectators (not all of them paying anymore) that featured all the stars of the scene and every DAO member and made Woodstock look like a KITA festival, the movie will finally be commercialized. but where? in the streamer? How much do they pay? Or better in the cinema, because Avatar 2 is going to flop anyway? Good – cinema decides DAO. Unfortunately, you have to raise the capital a bit beforehand, because you either have to find a movie distributor or start one. More NFTs will be released for this, but what…
profit sharing
… diminished. Since in a smart contract, every NFT is meant to be a share. Otherwise why buy NFT? In order to get a share of the claim, the DAO must decide how to distribute the profits from this potential megahit film. Traditionally, this money tends to "flow" to everyone involved in the production, with those at the top getting the biggest slice of the pie.
In a DAO movie, profits can be distributed through the central treasury and the money can be divided on the basis of contributions made. They were previously registered in a smart contract when NFTs were awarded. I worked on the script – you get x%. They have connections with Yuga Labs and got Snoop straight – x% for you. All of this has to be written in advance (which is the equivalent of decades in the film industry today). But – who determines how much X% the activity is worth? In studio productions there is a catalog based on experience and on tariffs. Is a DAO whose members are from multiple countries likely to be subject to multiple tariffs?
But before that, there has to be a marketing budget to make the movie known after the movie3 scene. This also costs money. a lot of money.
You can expect big films to have advertising budgets about the size of their budgets. But hey – Vitalik must know a few people who can help. The main thing is that we shot our own movie. or not?
Here we've just pointed out a few small problems that must be overcome if you want to make film production truly decentralized. As the executive producer of several series, I have often found it important to have someone in charge of pursuing the vision. In a best-case scenario, this person can inspire fellow activists with such a vision that they are all moving in the same direction. I don't think Breaking Bad could have been without Vince Gilligan. Please don't get me wrong: I'm dreaming of movie 3.
I am adamant that the gatekeepers should be eliminated from the current movie system. I will report here on the current state of the film establishments. There must be democratization in film production, and above all, profits must be distributed more equitably. But I'm not sure if DAOs are the way to go in their current form. Whether DAOs are even capable of replacing companies.
However, in the next part I would like to talk about several DAOs of films that were involved in this project. We will also look at some possible forms of governance and ideas for making DAOs more decentralized.
Until then, let's all hope Keanu Reeves is ready to play Vitalik, Cosmo de Medic (no – not a nickname for Snoop Dog) agrees to send some of his BAYC to Casting, and Vitalik himself some ETH or sponsors the rest of SHIBA from In order to develop this huge idea.
Not giving an opinion
All information on our website has been researched to the best of our knowledge and belief. Press contributions are for general information purposes only. Any action taken by the reader based on the information on our website is entirely at his or her own risk.