You can think of what you want out of the vast and vast world of the internet – but we all agree on one thing: Pictures of funny animals always work, right? Admit it: When I'm browsing the web, I constantly stumble upon pictures of animals, and I love looking at them. They cast a spell on me, especially when it's funny. It's a good thing this award exists: Each year, the "Comedy Wildlife Photo Award" honors photographers from around the world for their particularly hilarious shots of animals.
Funny animal photos are recognized at Comedy Wildlife Photo Awards
The competition will take place again this year – the deadline for animal photographers from around the world is September 1st. And while the average Joe is happy when he can take a particularly cute picture of a dog, cat or rabbit, real photo artists participate in this competition. Her pictures bring a smile to the viewer's lips.
Now read also: Poor Sweet Kitties: This is the sad story of shelter cats Minnie Mouse, R and Pablo >>
The participants in the current contest are of course still kept secret – but take a look at the winners from last year! There is a wonderful picture of an eagle trying to catch a small prairie dog. But he failed. Photographer Arthur Trevino describes the moment of the shooting, "When this bald eagle failed in its attempt to catch this prairie dog, the prairie dog jumped up to the eagle and startled it long enough to escape into a nearby burrow." "The True Story of David vs. Goliath."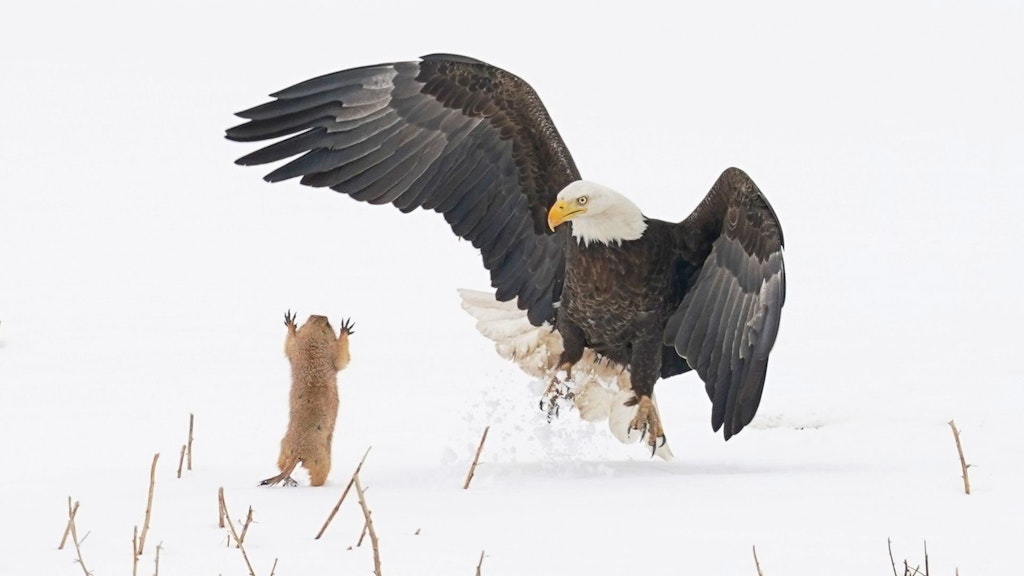 Ken Jensen, who won the overall competition with his picture of "ouch", captured a monkey monkey in Yunnan, China. The animal shows its aggression in reality. "But in the monkey situation, it seems very painful," he says. John Spears' "I Think Summer Is Over" can also be called a real shot: he photographed pigeons in flight when a leaf flew into a bird's face. Spears pressed the shutter button and got an incredible picture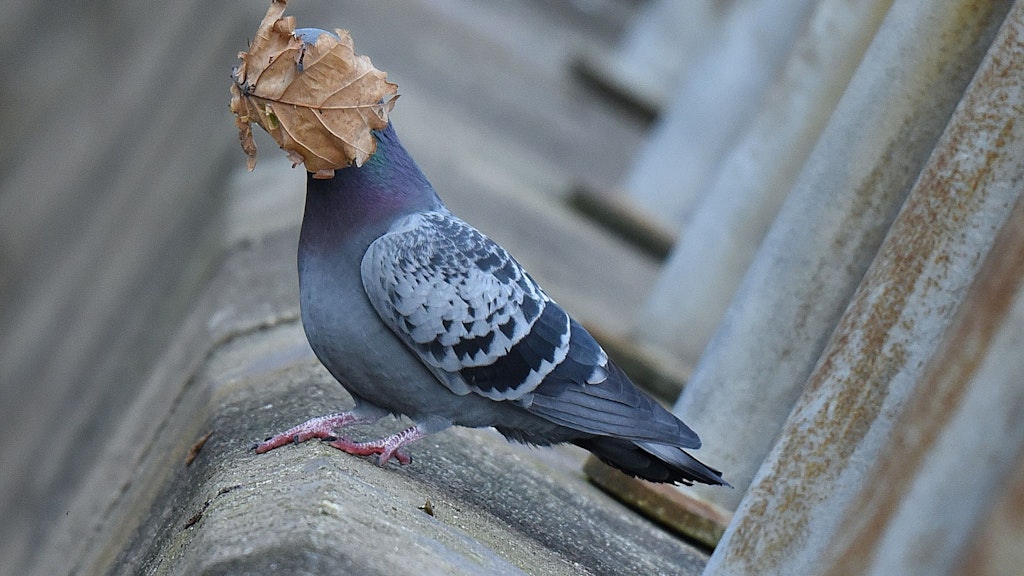 Comedy Wildlife Award: Funny animal pictures are real shots
To roar too: Fija Mills cut two foxes, they laughed at their heads, and one put his paw on the other's shoulder. A strange situation looks as if one of the foxes told the other a joke. Another image shows a brown bear hiding behind a tree, clutching the trunk with its large claws … as if playing hide and seek.
Read also: Poor Little Tony! This cute dog from the Berlin animal shelter is urgently looking for a foster home! Who gives him a beautiful life? >>
The Curious Contest created by photographers Paul Joyson Hicks and Tom Slam in 2015. The idea: With the help of positive and optimistic images, attention should be drawn to the animal world – and how important it is to protect it and nature. The competition now has a global fan base, with countless photographers submitting their photos every year.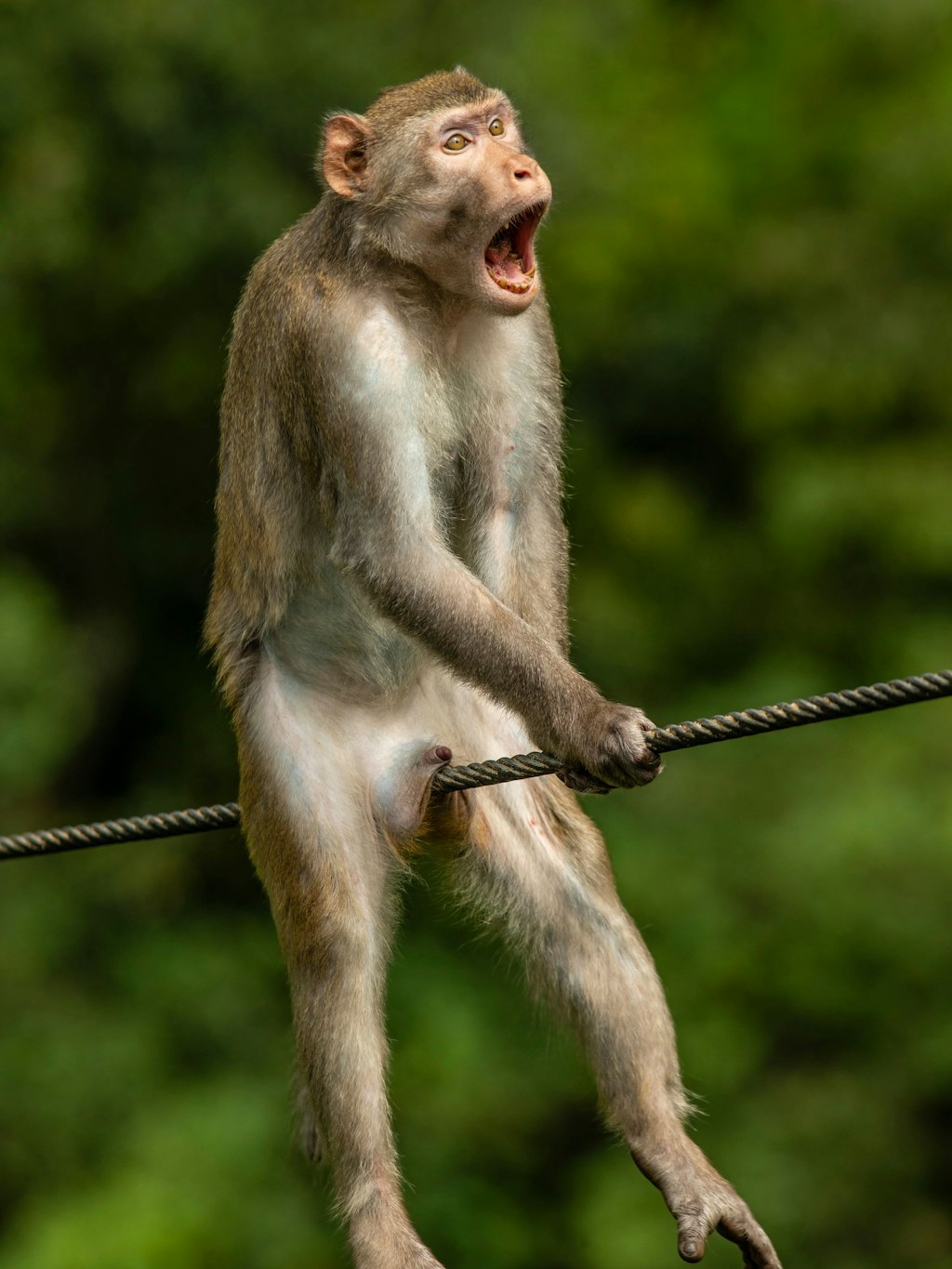 The founders always admired decorations. "It's getting more and more exciting to see how every year we run this competition, people bring out the fun side of wildlife in the wild," photographer Joenson Hicks said in an interview. This year, the jury again includes many photographers, photo editors, actors and comedians.
Read also: Insider Tips: Here you can watch animals for free! Why should we go through the world with open eyes in spring >>
Of course, you need a lot of luck to take a picture like this – but amateurs also manage time and time again to take beautiful pictures of their pets. Have you, dear readers, done it before? I would like to see him, I would also like to smile through the pictures of your animals! Please send me the funniest animal pictures by email to wirvonhier@berlinerverlag.com – I will soon be submitting the most beautiful pictures in my Animals column.
Florian Tallmann writes about animals every Wednesday in the newspaper KURIER.
Contact the editorial office: wirvonhier@berlinerverlag.com