Web3.0 is the future of the Internet and it's constantly evolving. Part of the new web is Metaverse, a virtual reality based on blockchain technology. There, the real and virtual world merge. Product marketing must adapt.
The virtual world offers new space and new opportunities to market your business. Some companies now want to adopt this marketing strategy because they finally want something new after social media and influencer marketing. How exactly can you imagine marketing in the Metaverse? What are the advantages? How can marketing develop in the future?
Last fall, Facebook was renamed Meta Platforms. Founder Mark Zuckerberg envisioned the Metaverse as a parallel universe. Since then, the development of the New World has been in full swing. According to the staff, Zuckerberg does not care about anything else. In 2021 alone, he invested ten billion US dollars in transforming his company into Metaverse. Also in the future, he intends to invest a large amount of money in further development. Large-scale AR projects are currently underway. The future will show exactly what the result will be. The first augmented reality glasses are scheduled to hit the market in 2024.
Mixed reality
Metaverse is part of Web3.0, which represents a new generation of the Internet. It takes place on the blockchain and is therefore decentralized. Metaverse is a virtual reality connected to the physical world. There you can not only watch the content, but also properly experience it, because there life takes place in three dimensions. With the avatar you can create, you have the power to do everything you would do in the real world. So you can go to work there and then meet up with friends in the pub or play sports. So it's clear that multiple people can be active and interacting with each other in the metaverse at the same time.
Because of the merging of virtual reality and virtual reality, the metaverse is also referred to as a mixed reality. People have the opportunity to participate in shaping the virtual world by performing activities there. The new world is accessed with the help of AR and VR technology, for example via virtual reality glasses, via smartphones, game consoles or computers.
How to shop on Metaverse
In theory, you can market your business using all the traditional methods, just like in the real world. For example by distributing flyers, starting a campaign or through advertising. In any case, the content should be creative and stand out from the rest, because this is the only way to attract the attention of other users.
Another advantage of the virtual world is that you can also present your products there. With the help of virtual reality technology, users can not only look at the products but also try and buy them from there. As a company, you also have the opportunity to connect with your customers and partners in real time. In this way, the company can, for example, be aware of cash points. Companies can then use this cash to improve their offerings and products.
New Customers, Reach and Customer Satisfaction
Metaverse marketing initially promises greater reach. It can be reached by people who are not normally interested in this industry. Eye-catching ads or campaigns can also grab the attention of these people. In addition, there is an extended opportunity for new collaborations and partnerships. With the help of criticism that can be expressed, offers can be improved and customer satisfaction is ensured. Finally, more money can be generated using the metaverse.
The gaming world has already shown in recent years that people spend a lot of money on virtual things. For example, the popular game Fortnite has brought in several billion dollars through its in-game sales. So being able to present your products in virtual reality inevitably promises higher revenue. It can be enhanced when companies accept cash and improve their products.
Example: Philip Plein
A few months ago, famous fashion designer Philip Plein bought a property on the Metaverse Decentraland platform. And he paid a lot for it: $1.4 million for more than 16,000 square meters. He wants to be one of the first to try out marketing strategies out there. There is actually an NFT Museum on the property, which displays works by well-known NFT artists. And in March, there was already an auction of the new NFT set from Plein. The fashion designer is also planning to build a playground. Their sports brand, Plein Sports, will be marketed there. The so-called Plain Plaza is doing the advertising and it is already attracting a lot of attention.
Other luxury brands such as Gucci or Adidas have found their way into Web 3.0 and market their products in the virtual world of the sandbox game.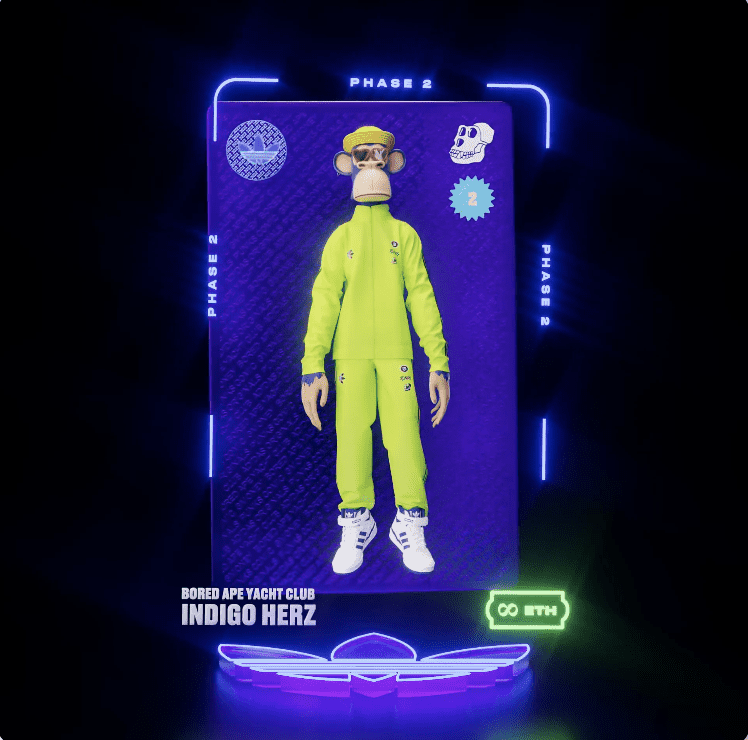 conclusion
Metaverse offers a great new way to market your business. In virtual reality, you can place advertisements and thus attract people's attention. It is also possible to display and sell your products there. Recent history has shown that people are willing to invest huge amounts of money in digital assets. Marketing in Web3.0 provides greater reach, greater customer base, customer satisfaction and more income. Entrepreneurs should think about proper marketing strategies because living in the Metaverse will be a big part of the future.